Roof Replacement In a New House You Just Move In
Did you inspect your new roof in your new house and find out that it needs to be replaced? Are you worried what a roof replacement can do to your house?  Should you need to replace it before moving in to the house? Or can I live in during working? If so, then we will tell you, exactly what you need to know.
If you moving for an old house, that wasn't properly maintained, it can become weak and have things that you need to fix and especially the roof. With continuous exposure to the outside environment and harsh weather conditions, the roof of your house can get damaged and lose its strength and durability.
If you are going to have a roof replacement, there are some things that you should be ready for. We will tell you exactly what you need to expect during the roof replacement, step by step. Keep in your mind that having a roof replaced is a whole process and it takes time and certain precautions that you must go for.
Remember, You can continue to live in the house while working on your roof, and you do not have to postpone the move or move again to another temporary place. Only during your stay at home do not go outside and do not let your children play outside because the danger that exists is that things will fall outside the house to the ground.
Let's have a look at things you should expect while having a roof replacement.
Getting Rid of Your Old Roof
Make sure that you get complete rid of your old roof and replace it with a new and reliable one. While replacing the roof, the roofing materials should be expected to a certain standard. The complete roof removal of your old roof will help to inspect deeply. If you find that you need to replace the roof before moving into the house, let the roofing contractors start work on dismantling the old roof as soon as possible.
While going for a roof replacement, make sure that your house and the related property is going to be safe and not get any damage during the roof replacement. Different ways could be used to protect your house, for example using tarps for the protection of your windows, lawn, and walls etc.
Shielding your roof from any kind of seeping water or leakage that can occur in rainy weathers or extreme snowfall conditions. The underlayment of protective material will help you shield your house with waterproof roofing, and increase the life of your new roof.
Roof leakage is one of the most common issues that residents face especially in areas where there is persistent snow or rainfall. You should expect your new roof to be completely shielded against any sort of water issues such as roof leakage.
After you are done with all the basic steps needed for the roof replacement such as getting rid of your old roof and having a perfectly waterproof underlayment. Installing the roof material will be your final step. Keep in your mind that the new roof material should always match the required standards and be installed professionally.
Remember, It's very important not to schedule the movers and roofers to work on the same day, they may interfere with each other and you want to be focused on supervising each of them. 
Reinspect the roof and see if the new roof is perfectly installed without any underlying damage, also make sure that your house and property are completely cleaned after the whole process of roof replacement.
We hope that now you know what to expect during a roof replacement.
Moving To a New House and Need Roof Replacement?
Charities That Offer Free Donation Pick Up Donating items is a great way of helping others. Most of the time, we find items that are of no value to us but provide much-needed benefit to
Read More »
How to Find The History of My House? Houses are the fundamental elements of the survival of the human race. Humans have been securing and protecting themselves in caves and other structures throughout history. It
Read More »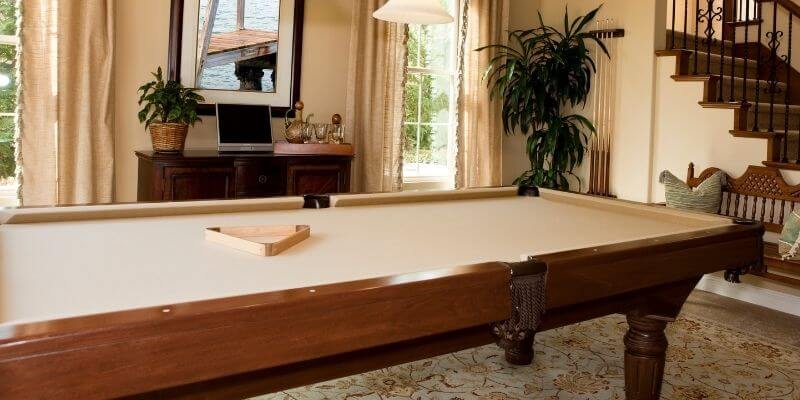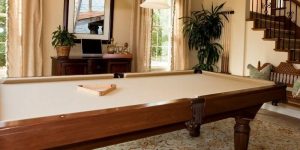 How To Move a Pool Table? What is the cost? Pool tables are considered a good source of indoor entertainment in most modern houses. Although many people avoid the hassle of keeping them in their
Read More »