How To Move Expensive Flat Screen TV?
Often times, the discussion of moving houseware inventory usually involves items that are bulky and heavy, such as furniture and items that are very volatile and delicate such as china dishes and glass items. Moving these items requires certain tactics but there is one item that is neither bulky nor too heavy and such an item is the Flat Screen TV, which is our topic of discussion today.
Moving a Flat Screen TV can be done by the local movers near you, or by yourself but is a job that cannot be messed up in any way possible because this item is not as cheap or replaceable with other houseware items, as the normal cost of a Flat Screen TV is anywhere between some hundred to thousands of dollars and the costs of repairing one start at the $100 price range. This is why making a mistake in transporting a Flat Screen TV could heavily hit your relocating budget. Below are some steps that you should always keep in mind while moving a Flat Screen TV to avoid any accidental damages to this delicate piece of technology.
How to Pack Flat Screen TV
This is a no brainer as packing one would offer increased protection, durability and impact buffer, however, packing the Flat Screen TV the right way is the key. If you have the original box which the TV came with, then all's good, however, if you have lost the box, then you will probably need to spend at least 30 dollars in getting a sturdy box. After acquiring the box, follow these steps below to properly pack it up;
Removing All Wired Extensions
First off, remove all the detachable power cords and cables on your flat screen TV and pack it away separately, but before doing this, snap a quick picture of the wire arrangement so you can plug them back in effortlessly.
Removing the Screws and Bases
Remove the wall-mount and base attached to the TV and when you're removing the screws, store them in a separate bag so you can easily access them later on.
Use foam to cover the four corner contacts of the TV to keep it in place during the moving process. Once the foam pieces have been put on, wrap the entire TV with plastic bubble wrap to further protect it. Gently place it in the box and fill any gaps in the box with soft padding.
Transporting The Flat Screen TV
Most of the time, people tend to lay down the TV flat on its side, this is not recommended as it can cause damage to the LCD crystals (or plasma) inside the TV. Although this is not always the case, it could be the catalyst of causing external damage to your TV if not internal damage because of the complex balanced construction of a typical flat-screen TV.
The best way to safely transport a flat-screen TV is to position it straight and propped up in contrast to placing it down flat in order to minimize the damage risk. To increase safety during transportation, put it in between some soft mattresses in the truck during the moving process. If you think there is even a slim chance you will caus damage to your TV, get some online moving quotes from movers maybe it would be better for you that they will do it.
How To Move Expensive Flat Screen TV?
Charities That Offer Free Donation Pick Up Donating items is a great way of helping others. Most of the time, we find items that are of no value to us but provide much-needed benefit to
Read More »
How to Find The History of My House? Houses are the fundamental elements of the survival of the human race. Humans have been securing and protecting themselves in caves and other structures throughout history. It
Read More »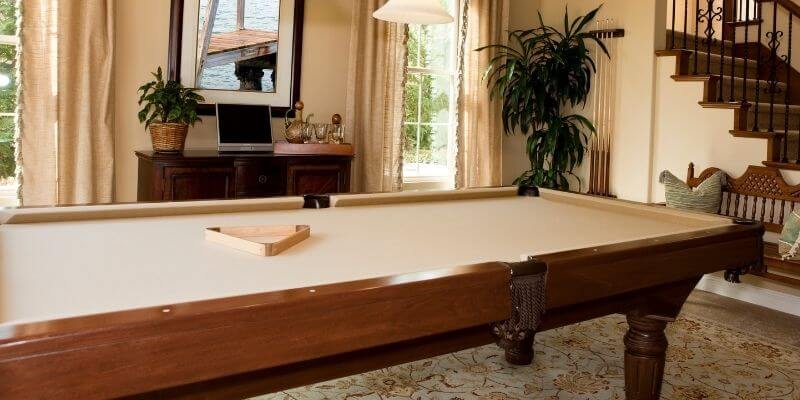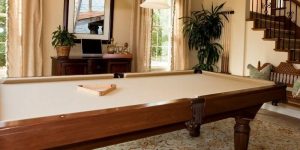 How To Move a Pool Table? What is the cost? Pool tables are considered a good source of indoor entertainment in most modern houses. Although many people avoid the hassle of keeping them in their
Read More »