Find Movers Near You
Get Free Moving Quotes Online
In Just 3 Steps
Which moving services do you need today?
How to find moving companies near me?
Finding reliable moving companies in your vicinity has become increasingly challenging. At MovingB.com, our mission is to alleviate the stress of your next move by offering a comprehensive nationwide directory of movers. We have invested significant resources and time to compile an extensive collection of up-to-date and trustworthy information on moving companies, conveniently accessible in one place.
Furthermore, we provide access to authentic customer reviews for each moving company. These firsthand experiences, whether positive or negative, can greatly assist you in making an informed decision when selecting a company. It is crucial to be well-informed about your chosen movers by considering all the aforementioned information.
Our moving company directory is organized by states and cities, simplifying the process of locating movers in your area. Each mover is assigned a dedicated Mover Page, featuring essential details about the company. Additionally, we provide direct links to relevant sites for swift and effortless verification of the information provided by these companies.
What important information you can find?
Moving Companies's websites.
Movers's USDOT number.
Inspection status.
Movers's Facebook page.
BBB rating.
It's easy to know if your mover website isn't updated or if your mover US-DOT number is Inactive and even what other customers wrote about the moving company on Facebook.
After visiting these sites and verifying the information it will be easier for you to know which moving company you want to go with or which company not to do business with.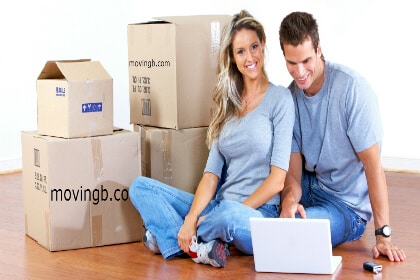 Find Movers From Top States:
Find Movers From Top States:
Find Movers From Top Cities:
How to move house stress free?
When you're preparing to move to a new location, numerous questions may arise. Where should I begin? Should I consider a DIY approach or hire professional movers for my household? If I opt for hiring a mover, how do I select the right one? What factors should I consider? To ensure a stress-free move, it's essential to follow the appropriate moving process. If you find yourself grappling with multiple inquiries, you've come to the right place. Explore our moving process guide, browse through our blog, and visit our FAQ section.
By adequately preparing, even the most daunting moving day can proceed smoothly. Follow these three straightforward steps and continue reading below.
When you are planning moving to a new place, you may ask yourself many questions such as: Where do I start? Do I want to do it myself (DIY)? Do I only look for moving labor or do I want to hire a professional household moving company? and If I will hire a mover, which mover should I choose?  How do I choose? What do I need to check? Moving can be stress free if you follow the right moving process. If you feel you have a lot of questions, you're in the right place. follow our moving process guide, read our blog and visit our FAQ section.
With proper preparation even frightening move day can go smoothly. please follow these three simple steps and keep reading below.
How to follow the moving process?
Prior to contacting the movers, it is crucial to create an inventory list. This will empower you during discussions with the movers, as knowing the weight of your belongings will enable you to obtain an accurate service rate more easily.
In conclusion, it is important not to spare any efforts when it comes to researching and gathering information about the moving company you intend to hire. If our moving directory does not provide all the answers you seek, continue searching online until you have obtained comprehensive knowledge.
Undoubtedly, you may have heard distressing and alarming stories from individuals who have had negative experiences. However, it is essential to remember that your next move does not have to follow a similar path.
Keep in mind that moving can be a stress-free and cost-effective process if you plan and prepare properly. Trust MovingB.com to guide you forward in your moving journey.
MovingB.com – Moving You Forward.
Remember, do your inventory list , before contact the movers, knowing the weight of your belongings will bring the power to your hands when speaking with the movers. it will be much more easier for you to get an accurate rate for the service you need. 
In conclusion, don't spare efforts reading and searching for information about the company you want to use her service. If our moving directory  doesn't give you all answers you are looking for, keep searching online till you will know everything.
Distressing and frightening stories of peoples who have had a bad experience, we sure you already heard. it doesn't mean your next attempt must be similar.
Remember, moving can be relaxing and inexpensive if you prepare and plan it right use MovingB.com – Moving You Forward.
Read Our Important Blog Articles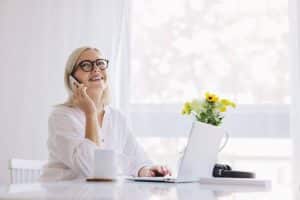 Key Questions To Ask Your Movers When embarking on a long-distance move (also a local move), it's crucial to make the right decisions to ensure a smooth and stress-free move.
Read More »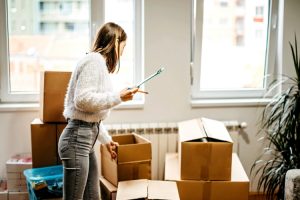 Navigating Moving Expenses: Uncovering Hidden Fees When it comes to moving, there are several additional fees that may arise beyond the basic moving costs. It's important to be aware of
Read More »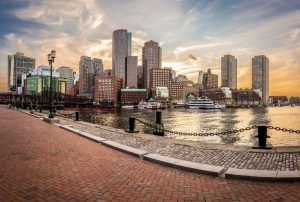 Exploring Massachusetts: Top Cities to Live with Pros and Cons Nestled in the picturesque New England region of the United States, Massachusetts beckons with its rich history, vibrant culture, and
Read More »