Find Movers Near Me
Get Free Moving Quotes Online
In Just 3 Steps
Which moving services do you need today?
How to find moving companies near me?
Finding reliable moving companies near me has become a very difficult task. We at MovingB.com wanted to help you make your next move stress free. We invest our resources and time to provide you with wide nationwide movers directory. That will make it easy for you to find moving companies near by.
We put together all the current, correct and reliable information we have found online related moving companies all in one place. In addition, you can read about each moving companies customers reviews. Remember, reading positive or negative experiences of other customers can help you decide with which company to go with. It's very important that you'll know all the information mentioned above about your movers before choosing any of them.
Our moving company directory is divided by states and then by cities. It's very easy to find movers in your area. each mover has a Mover Page, filled with important information about the company. With some direct links to appropriate sites for quick and easy verification about the information those companies provided.
What important information you can find?
Moving Companies's websites.
Movers's USDOT number.
Inspection status.
Movers's Facebook page.
BBB rating.
It's easy to know if your mover website isn't updated or if your mover US-DOT number is Inactive and even what other customers wrote about the moving company on Facebook.
After visiting these sites and verifying the information it will be easier for you to know which moving company you want to go with or which company not to do business with.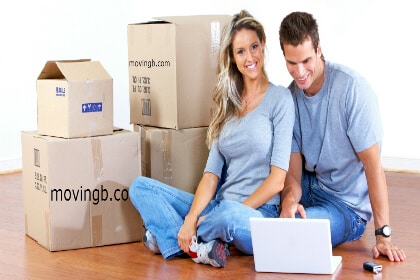 Find Movers From Top States:
Find Movers From Top States:
Find Movers From Top Cities:
How to move house stress free?
When you are planning moving to a new place, you may ask yourself many questions such as: Where do I start? Do I want to do it myself (DIY)? Do I only look for moving labor or do I want to hire a professional household moving company? and If I will hire a mover, which mover should I choose?  How do I choose? What do I need to check? Moving can be stress free if you follow the right moving process. If you feel you have a lot of questions, you're in the right place. follow our moving process guide, read our blog and visit our FAQ section.
With proper preparation even frightening move day can go smoothly. please follow these three simple steps and keep reading below.
How to follow the moving process?
Remember, do your inventory list , before contact the movers, knowing the weight of your belongings will bring the power to your hands when speaking with the movers. it will be much more easier for you to get an accurate rate for the service you need. 
In conclusion, don't spare efforts reading and searching for information about the company you want to use her service. If our moving directory  doesn't give you all answers you are looking for, keep searching online till you will know everything.
Distressing and frightening stories of peoples who have had a bad experience, we sure you already heard. it doesn't mean your next attempt must be similar.
Remember, moving can be relaxing and inexpensive if you prepare and plan it right use MovingB.com – Moving You Forward.
Read Our Important Blog Articles
Tips For Moving That You Should Know Getting Ready – Before your move day When you are planning to move, it is important that you take care of several things
Read More »
What To Do Before Putting Your Home Up For Sale In the Market? Selling a home isn't as easy as selling something on eBay. In fact, many people turn to
Read More »
How Many Times Does The Average Person Move? Packing your things and moving to a new place is never enjoyable. The trouble one has to go through organizing his stuff,
Read More »