How To Pack For a Move? 9 Packing Tips
Packing for moving is a difficult task, especially when a person might have some delicate and tender items that can easily be broken with one careless move. In addition to this, some heavy objects for example fridge, etc.
Require a lot of out-of-the-box thinking and tricks to move which makes the experience a lot more painful and stressful. But there are several packing hacks for moving that can make the experience less difficult.
How to pack for a move is a question that can be answered by the following packing tips for moving.
One of the basic packing tips for moving for a new mover is to get ready and decide a date on which the move will happen. This will put the mover a feeling of being in charge of everything that will happen on the day of the move. Moreover, making a plan of what to do and the order in which everything needs to be done is certainly a stress-reducing exercise.
Giving Yourself Time Before Moving:
A very good hack among other packing hacks for moving is to give yourself time before moving and utilize this time in portions each day for packing any items that are not used by the mover daily. Doing this will eventually get most of the work done and the mover would only have to pack essentials on the actual day of moving.
Making a Checklist:
It can be said with certainty that any organized work will give much better and less stressful results than an unorganized task. So, one of the key packing tips for moving is to make a checklist containing all the things to be wrapped and boxed and all the actions to be taken before and immediately after moving. This might include taking trips to the vet if the mover is a pet owner, changing address with USPS, etc. Following these packing hacks for moving is bound to make everything more organized and less tense.
Utilizing Old Boxes and Wrapping Materials:
Some other packing hacks for moving include using old boxes and wrapping materials that are just lying around the house. Among these wrapping materials are bubble wraps and newspapers etc. This will reduce the cost of purchasing the wrapping and packing materials from the moving company as moving companies often charge extra for any wrapping material or boxes utilized by the mover.
Using Socks:
One of the more packing tips among other packing tips for moving when solving the riddle of how to pack for a move consists of utilizing socks. Socks are very stretchable and soft which makes them an excellent packing material for delicate items such as glass etc. So, it is highly recommended to pack small and delicate items in socks to avoid any damage to them.
Keeping The Drawers As It Is:
Most often, the movers empty their drawers and pack all the items in them separately. This is not only a time-consuming task but also adds the stress of remembering the locations of all the items that are now mixed. So, some more packing hacks for moving include taking out drawers along with their contents and then wrapping the whole thing up as it is. This not only saves time but also removes an extra burden on the memory of the mover.
Using Vacuum Cleaner to Create Space:
Vacuum cleaners are lifesavers when it comes to creating space. Mostly when something is packed in a plastic bag or shopping bag, the excessive air in the bag increases the volume and area which results in less space for other objects. Here, a vacuum cleaner can come in handy by sucking out all the extra air and make a tight wrapping for more space. This might sound strange at first but is a useful hack nonetheless.
Make Partitions in Boxes:
A smart way to pack when figuring out how to pack for a move is by making and using different partitions inboxes. A normal partition can be created by making a cut out of cardboard that looks like an office cubicle from a bird's eye view. This little hack can be a game-changer when it comes to organizing inventory. Cables like headphones and charging wires mostly tangle with each other, but when put in separate compartments, they will become good for use at any time. In addition to these shoes can also be neatly placed in each compartment, creating more space in only a single box. Hence, this is an ultimate hack among other packing hacks for moving.
Do Not Unhang Clothes:
Unhanging and packing clothes is also a time consuming and futile exercise as the clothes need to be hanged back after the move. And here while discussing packing hacks for moving, it imperative to mention that clothes can be moved while they are hung. The best way to do this is to take them out of the cupboard with the hangers, tie all the hangers with each other using a wire, give the clothes a fold from bottom to top and then place them in a bag neatly. This tip among other packing tips for moving is very helpful for people with large clothing items.
Use Empty Toilet Rolls For Large Wires:
How to pack for a move is a question that includes the management of wires and cables. A hack for long and thick cables like the LAN cable is using toilet rolls to keep such cables neat and tangle-free. To use this hack, the cable should first be folded and then placed inside the cylindrical cardboard of the empty toilet roll.
Empty The Big Items:
Big and heavy objects like fridges and grandfather clocks are heavy and difficult to move. So, it is advised to empty everything and pack every removable item separately.
Using Pots And Mugs:
Pots and mugs can become very useful when moving. Many small items often get lost or cannot be packed effectively in large boxes or bags. So, it is better to put every small item in pots and mugs and cover these pots using socks so that nothing gets out of place.
Make A Separate Box or Pack for Moving Essentials:
It can be very hectic when something is urgently needed which is packed deep inside a sealed box. So, one more tip among other packing tips for moving include making a separate box of all the essentials that might be required during moving and keep that box nearby when moving.
A human mind can only remember several things. In this modern age of technology, smartphones have given us many facilities that we take for granted. One of these facilities is pictures. Memories may fade away but pictures do not. Hence, it is the best exercise for a mover to take pictures of his packed inventory so that he can recollect the location of items and avoid stress.
Conclusion:
How to pack for a move easily can now be answered by the above tips and hacks. The most important factor among everything is to get oneself organized. When a person has organized himself then he can accomplish any job or task, no matter how difficult or taxing it might be, with extreme ease and comfort.
How To Pack For A Move? 9 Packing Tips
Charities That Offer Free Donation Pick Up Donating items is a great way of helping others. Most of the time, we find items that are of no value to us but provide much-needed benefit to
Read More »
How to Find The History of My House? Houses are the fundamental elements of the survival of the human race. Humans have been securing and protecting themselves in caves and other structures throughout history. It
Read More »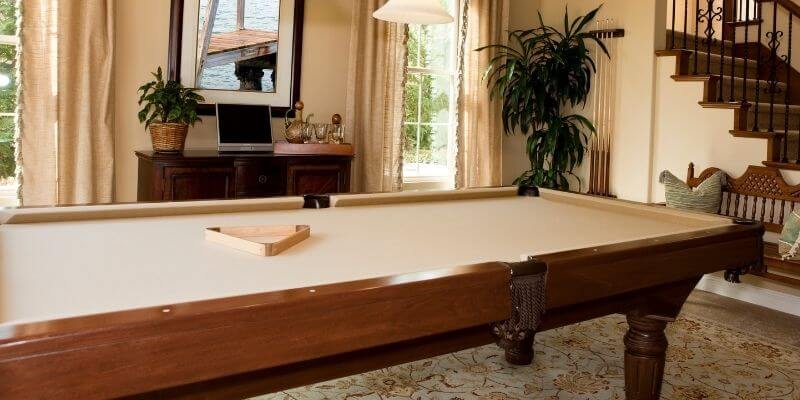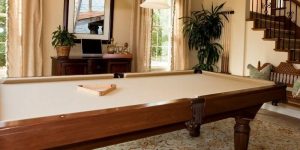 How To Move a Pool Table? What is the cost? Pool tables are considered a good source of indoor entertainment in most modern houses. Although many people avoid the hassle of keeping them in their
Read More »