Post Office Change of Address Guide
Moving from one place to another is a taxing task. In addition to the normal workload of moving items, other minor tasks need to be taken care of urgently which makes moving a lot more stressful. Such tasks include taking a trip to the vet if you are a pet owner, hiring a suitable moving company, etc.
Among these minor objectives is the process of post office change of address. Most people either do not remember to go through the process of post office change of address or don't know how to change address with the post office. This article will explain the post office change of address and how to change address with the post office.
What is post office change of address?
Post Office in the United States, shortly called USPS, has a person's registered address on which any mail or parcel is sent with the assumption that the specified person will receive it. The address can be changed by the registered resident at the time of moving or relocating to a new area through the process called the process of post office change of address.
Where to change the postal address:
The United States Postal Office is the place to go to when changing your postal address. The postal addresses are maintained by this department and are updated by the latest information provided by the resident.
Why Should you change address with USPS:
Before the question of how to change address with the post office, another question about why to change the address with the USPS needs attention. Relocating requires not the only movement of a person's inventory, but also a change of an individual's posting address. If the address is not changed with the postal authority, the mails will be delivered to the old address which might result in losing any precious item or information. So, it is necessary that during shifting, the address should also be updated with the USPS.
Why people forget to change the address?
A human mind is susceptible to forgetfulness. And when you combine this forgetfulness with the stressful job of moving, you get a recipe for disaster. In order to avoid this, it is necessary to make note of important chores beforehand so that, everything can be taken care of in an organized fashion. When any necessary task such as the process of post office change of address is accidentally forgotten due to the stressful and unorganized method of moving, it becomes very difficult to take care of it as soon as possible. Therefore, noting down any necessary work is imperative. This can be done very easily by creating checklists of all the things that need to be done. The checklist will serve as a memory refresher and the mover's mind would not have to go through the stress of remembering every chore that has to be dealt with. So, remember to make checklists and add the process of post office change of address to it.
How to change your address at USPS postal service?
Now the big question here is, how to change address with the post office. This a very simple task and can be done by either of the following two methods. Method one is filing an online form for the process of post office change of address. The form is available on the website of USPS and it is plain and easy to understand. After filling the online form, a fee must be paid by the mover through debit or credit card. According to USPS, the fee is only a verification of the mover's identity to avoid any fraud or scam by diverting the mail to another address. In the second method, the mover has to go to the postal office and ask for the form. The form, after filling, will be submitted to the postal office and a confirmation mail will be sent to the new address within 5 days. As evident from above, it can be stated with surety that how to change address with the post office is a question which can be answered with simplicity.
Temporary change of address:
A person might have more than one house or residence. A house in a different location might be used for a specific period during the year. For example, people living in remote hilly and cold areas tend to shift to lower atmospheres during the winters. For such people, a process of post office change of address includes submission of a temporary change of address form which may last from 15 days to 1 year.
Some other important notifications:
A person not only has to notify the USPS for a change of address but also some other companies and institutions. A list of these is below:
• Banks: Banks need to be informed about the change of address so that any mail sent to the customer can be validly delivered.
• Children's School: A person's children's school must be notified about the relocation so that their educational process can be stopped in the previous school and any letter sent by the school with relation to the child is received by the parent.
• Credit Institutions: Credit institutions often take collateral for giving a loan to an individual. So, they must be notified with diligence regarding the change of address.
• Insurance Company: Insurance companies are often very technical regarding their agreements with their policyholders and hence it is necessary to inform them about moving.
• Magazine and Other Delivery Subscriptions: A person might enjoy a subscription to a magazine and other alike subscriptions. And so, to receive them at the new address, the mover should inform them about changing his address.
• Employer: An employer should be updated regarding the change of address of his employee.
Notifying delivery service of newly placed orders:
If, before moving, a person has placed an online order which is to be delivered to the current address, then it is necessary that before or immediately after moving, the individual must inform the delivery service and the service through which he has placed the order about the change in address so that the parcel should be delivered to the new place of residence. By doing this, the burden of diligence would shift to the delivery company and the person can hold them accountable for any loss or misplacement.
Notifying your loved ones:
As it is stated repeatedly that man is a social animal. Every individual has a group of loved ones that includes family and friends. No matter how large or small this group is, the loved ones must be kept informed about shifting. So, they can reach the individual in times of difficulty and happiness. In addition to this, if a person is moving to a place far away, then it will give the loved ones some time to say proper goodbyes.
Conclusion:
After going through the above-mentioned points, the question of how to change address with the post office can be answered. Changing address with USPS is a simple task and if one was to follow their online procedures, then this chore would be nothing less than a piece of cake. But one should be extremely careful about third-party helpers which project themselves as a helping hand for a mover but are nothing short of scammers and frauds. The best way to do something is to do it yourself. So, it is advised to contact the USPS and follow their guidelines when shifting from one place to another.
Changing Your Post Office Address
Charities That Offer Free Donation Pick Up Donating items is a great way of helping others. Most of the time, we find items that are of no value to us but provide much-needed benefit to
Read More »
How to Find The History of My House? Houses are the fundamental elements of the survival of the human race. Humans have been securing and protecting themselves in caves and other structures throughout history. It
Read More »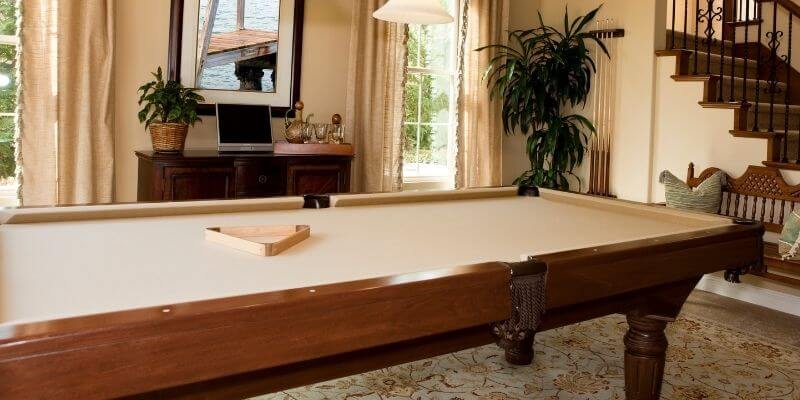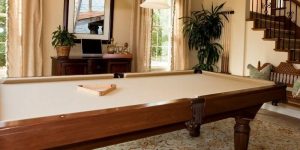 How To Move a Pool Table? What is the cost? Pool tables are considered a good source of indoor entertainment in most modern houses. Although many people avoid the hassle of keeping them in their
Read More »