What Is The Difference Between Condo and Townhouse?
Buying a home is anything but a simple and straightforward process. In fact, the very first obstacle that many people who are unfamiliar with the real estate market face is the jargon. If the stress and complexity of delving into real estate weren't enough, the problem only gets worse when the customers are spiraled into confusion with fancy and never-before-heard of lingo.
The very first thing that people need to establish before setting out to look for a suitable home is to know what they're looking for in the first place. This can be difficult when there are so many types of homes available nowadays and even more so when architectural terms start getting thrown around. Among the many confusions house hunting brings, mistaking condos and townhouses is the most common one. To understand what makes these two types of homes different from one another, we'll break down and explore the fundamentals of what makes a home a condo or a townhouse.
The word "Condo" is basically short for the word "Condominium". Despite its large size, a condo is essentially a single residential unit. This might get you confused but just as there are several room units within a hotel, similarly, a condo is built as a residential unit within a larger building. Depending on the size of the building, there can be multiple condos units built within it. By today's standards, a building having several condo units on each floor isn't uncommon.
A hot tub is sensitive and must be carefully placed and held down securely in its place. A suitable moving truck should be chosen for moving a hot tub after taking its dimensions into account. It is better to add a few layers of soft covers between the walls of the truck and the tub to avoid unnecessary swaying and banging of the tub during the movement of the truck.
As an owner of a house, handling the maintenance is unavoidable to keep it in good shape. However, with homes of such sizes, the maintenance responsibility becomes a bit tricky since it is defined by what form or type of ownership you opted for when purchasing the house.
When buying a condo, the owner is only responsible for the maintenance of the interior of the house. However, since the exterior also needs to be maintained as well, many owners usually involve the homeowners' association to manage the external maintenance. This involves paying regular fees to the association.
When buying a townhouse, you will have two different types of ownership to choose from. First is a "fee simple ownership", the maintenance of the entire unit, including the exterior as well as the interior is the responsibility of the owner. The second type of ownership is "condominium ownership" where the person buying the house is only given the ownership of the interior. The exterior will be maintained by paying fees to the homeowners' association.
One of the major differences between a condo and a townhouse is the amenities included with them. Although amenities differ from condo to condo and townhouse to townhouse, the general trend seen is that a condo has more amenities and common space than a townhouse. A good example would be that most of the condos have pools and gyms which are shared by the residents while a majority of the townhouses lack in this department.
Privacy and serenity is an important factor when picking homes. However, with houses of this size, noise or disturbances from your neighbors probably won't be a bother but you still need to consider that condos and townhouses both have less privacy than a simple family house would. Not everything is necessarily bad since you are sacrificing complete privacy, in return you get the advantage of owning property that is relatively easy to maintain. However, if having a yard to yourself and avoiding any potential noisy neighbors still concerns you, then instead of a condo, you might want to consider a townhouse. In comparison to condos, a townhouse has more privacy since the neighbors will only be to the left and right side of your unit, unlike a condo where you'll have neighbors right, left, up, and down. Moreover, if you do a little house hunting, you will most likely find a townhouse that also has a private yard which is not included in the property's amenities.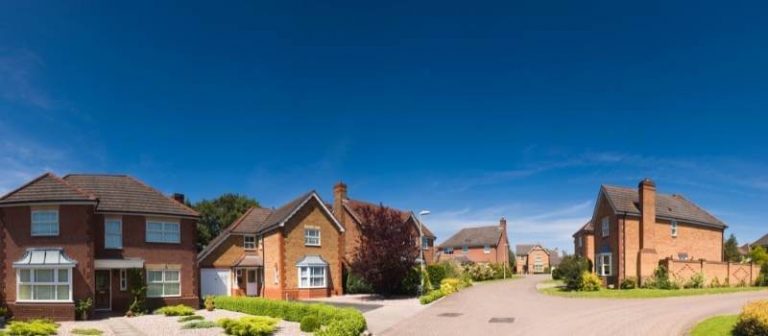 4. The Homeowners Association Fees
Both condos and townhouses (depending on the type of ownership you choose) come along with homeowners' association fees. However, the fees to be paid for a townhouse are lower than that of what you would need to pay for a condo. The reason for this is because a townhouse has fewer amenities than a condo, as a result, it doesn't require as much maintenance. However, one thing to be mindful of is that if your ownership doesn't require you to pay the maintenance fees to the association, then you'll have to pay for itself when it's needed and that might not necessarily be as much as what you would pay the association.
5. The Rules and Regulations
Since condos and townhouses are a type of small-scale communal living, there are rules and regulations set in place to avoid any disorder and complaints. While both condos and townhouses have rules to abide by, condos have stricter rules in comparison to townhouses because the homeowners' association is more involved in condos. Although there being rules sounds very restraining, you might also find it to be to your advantage depending on your preferences. Regardless, there likely won't be any rules that will restrict you from living in an enjoyable and peaceful home. Even though condos and townhouses are very similar, they are still radically different in terms of housing experience. Regardless, both are great options, and depending on your preferences, whichever one you choose will serve you well in the long run.
What Is The Difference Between Condo and Townhouse?
How Many Times Does The Average Person Move? Packing your things and moving to a new place is never enjoyable. The trouble one has to go through organizing his stuff, packing them, hiring a moving
Read More »
What Is The Difference Between Condo and Townhouse? Buying a home is anything but a simple and straightforward process. In fact, the very first obstacle that many people who are unfamiliar with the real estate
Read More »
Everything You Need to Know Before Renting Your First Apartment Renting your first apartment is an exciting prospect, but it can also feel overwhelming once you begin to navigate the rental process. Finding a rental
Read More »