Best Tips for Planning a Long-Distance Move
Planning on a long-distance move can be quite overwhelming, especially when you have little or no experience in it or when you have little time to work on it. The best way to get through it is to find the best mover and all other practical help you can solicit from families and friends.
When the move involves thousands of miles across the country, you couldn't afford to take the risk by planning on a self-move. Your self-move mishaps could cost you more harm than good. Consider only hiring the best moving company and heed on these best tips to prepare for your long-distance move.
Looking For a Moving Company
There are many long-distance movers for different types of customer needs. You shouldn't close a deal with the first one that gives you a significantly low estimate, either as it might just end up being a scam. To find the best moving company, consider the following tips:
● Set your move budget and look for a company that can service your needs within that amount.
● Know how legitimate movers conduct their business and use this as your guide in making a selection. Also, keep in mind what the red flags are and avoid movers that commit those.
● Check out the company's track record and business rating from the Better Business Bureau database
● Look for movers that are licensed and insured, with industry certification, and with U.S. DOT number
● Read legitimate service reviews of movers you have preselected. You can find them in review sites such as www.bbb.com, www.movingscam.com, and www.yelp.com
● Thoroughly discuss insurance coverage with your mover and determine if you need to buy an additional insurance for your goods
● Ask referrals from those who have actual experience with a professional mover.
Packing and Unpacking Your Goods
This part of the moving process can be a serious roadblock especially when you lack the organizational skills or tend to overthink the packing task. Stay focused on finishing the task without delay.

● Give yourself at least two or three months lead time to sort, pack, and label all your stuff, you can follow our moving checklist.
● Leave behind unnecessary items and keep in mind that they will just add to the cost of the overall weight of goods you have to pay.
● Pack your goods daily in order of priority: medical, financial, and other essential documents, important personal effects, then lastly big items such as appliances and furniture
● Use your clothes, blankets or towels to wrap your fragile goods securely to save on wrapping materials
● Utilize used boxes that you can ask for free from your community retail or drug stores
● Do not pack items forbidden for shipping or transport such as corrosive items, toxic chemicals, perishable goods, pets, plants, and irreplaceable items.
● Organize your inventory list and provide a fresh list to your movers and representative that will oversee their loading and unloading.
At least two or a week before your moving-out day, there are still a few tasks left for you to do:
● Secure a temporary storage space to store your goods in one place. This will allow you to make a thorough cleanup of your current home before you turn your key to the landlord or real estate agent.
● Prepare your car for long-distance travel if you are using it, or book a car shipping company if not.
● Obtain all medical and school records.
● Work on changing your postal address with the United States Postal Service, either through the mail, by phone, or online, so you can continue to receive mail.
● Contact your utility provider to arrange for disconnection on the date of your move, and get in touch with new utility providers in your destination town to arrange for timely activation of your new home utilities.
Safety is your top priority during the move-out day. You want to avoid as much damage to your properties as possible.
● Prepare your home front for movers to haul your goods safely to the truck; clear exit paths of obstacles, such as mud, snow, or water, which can cause hazards to movers lifting heavy objects.
● Make sure your representative is present before the mover arrives. Make sure they coordinate all your specific hauling instructions to the movers.
After the Move
Once your goods have been delivered to your new home, here are the tips you need to keep in mind:
● Double-check the inventory list and make sure every box are unloaded before signing the mover's delivery form
● Open all boxes that contain the fragile items and quickly inspect if they have been damaged, without having to unbox the items. You may need to do this in the presence of your mover or their representative.
● If there are items that have been damaged, notify your mover or insurance company immediately to file for insurance claims.

It's hard to avoid the stress that comes with a long-distance move. But if you give yourself enough time to work out a plan along with following these tips, you are sure to keep the excitement of moving to your new home.
Best Tips For Planning a Long-Distance Move
Charities That Offer Free Donation Pick Up Donating items is a great way of helping others. Most of the time, we find items that are of no value to us but provide much-needed benefit to
Read More »
How to Find The History of My House? Houses are the fundamental elements of the survival of the human race. Humans have been securing and protecting themselves in caves and other structures throughout history. It
Read More »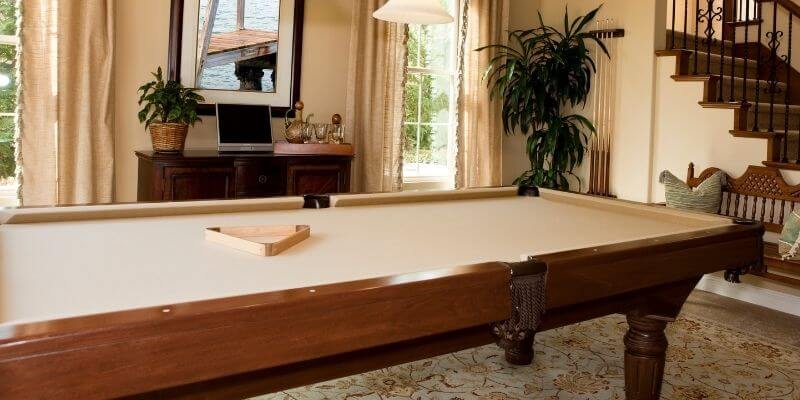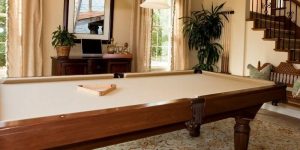 How To Move a Pool Table? What is the cost? Pool tables are considered a good source of indoor entertainment in most modern houses. Although many people avoid the hassle of keeping them in their
Read More »